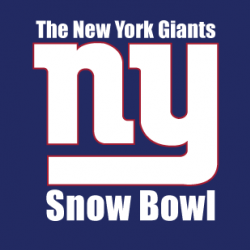 PARSIPPANY — A group of officers from Parsippany PBA 131 are participating in the 12th Annual New York Giants Snow Bowl. The Snow Bowl is a charity football game which raises money for the Special Olympics of New Jersey.
If you would like to donate to the Parsippany PBA Local 131 Team click here.  You can also click on the individual name below to donate to each individual:
Elvin Giordano, Daniel Cicala, Andy Van Orden, Pasquale Parisi, Jason Lubeck, Greg Bloete, zachary koch, Sean Abrusci and Brian Dowd.
The event will be held from March 9 to March 11, 2018.
The 12th Annual New York Giants Snow Bowl is no fantasy football game! This official 6-on-6 flag football tournament gives the chance to play on a professional football field and hear the roar of friends and family as the players dive for the goal line!
Special Olympics New Jersey is dedicated to bringing pride into the lives of all involved. We are a not-for-profit 501(c)3 organization whose mission is to provide sports training and athletic competition to children and adults with intellectual disabilities, completely free of charge.
All programs are free to eligible athletes, including insurance, facilities, equipment, uniforms, housing and meals. In addition to programs offered on the local, county, sectional and state levels, Special Olympics New Jersey offers athletes free participation in all activities at the Sports Complex in Lawrenceville.
Comments
Comments