PARSIPPANY — Members of the Parsippany Police and Fire Departments, Office of Emergency Management, Emergency Medical Personnel, Mayor Michael Soriano, Former Mayor James Barberio, Sheriff James Gannon, family and friends honored retiring Parsippany-Troy Hills Police Chief Paul Philipps Wednesday afternoon outside Police Headquarters.
After serving the Township of Parsippany-Troy Hills for over 38 years, Chief of Police Paul Philipps, has decided to retire effective tomorrow, March 1, 2018.
Philipps paused at the end of the sidewalk and turned on his radio to contact the dispatcher.
Parsippany Police Headquarters to Operator Two-eight-two.
"Two-eight-two standing by," he said.
"After 38 years of faithful and dedicated service to the township of the Parsippany-Troy Hills Police Department, Police Chief Paul Philipps, No. 282, will be out of service for the final time at 1301 hours. "We wish you a happy, healthy and safe retirement. The Township of Parsippany-Troy Hills, and all its residents, thank you for your service," dispatcher announced over the radio.
"I love Parsippany and its people, I've been blessed and privileged to work in, and for a time lead, Parsippany's Police Department, the finest department in the state of New Jersey if not the entire United States. Thank you," said Chief Philipps.
Mayor Michael Soriano stated "Although we did not have the opportunity to work together for very long, I have a deep respect for Chief Philipps.  He served our township from the rank of patrolman to chief over the last 38 years, and leaves us with a record of success and community service."
Chief Paul Philipps retires
He began his career in October of 1979, as a member of the 12th Police Academy Class at the Morris County Police Academy. Over the past 37 years he steadily progressed through each of the ranks and cycled through every division. He is a graduate of the West Point Leadership and Command Program, has received training in Leadership and Anti-Terrorism from the United Kingdom's Police Staff College, and received his Master's Degree from Fairleigh Dickinson University. He assisted during the recovery and cleanup of both 9/11 and Hurricane Katrina.
Within the first three years of his career, while investigating a minor motor vehicle crash, he was struck by a pickup truck, which was driven by a drunk driver. He was hospitalized for over a week due the injuries he sustained. Two other notable events that occurred during his career occurred after a man he revived through CPR met him a year later on the anniversary of the event and thanked him for his lifesaving actions. The second notable event was when he prevented someone from harming himself while also preventing the man from harming the other officers on scene. Months later, that man apologized for his actions and thanked him for preventing him from injuring himself.
Chief Philipps has received a multitude of training over his career and participated in many community-based organizations. He has partaken in the following organizations and/or held notable positions in them, such as Director of Parsippany OEM, Company Commander of the Morris County Rapid Deployment Force, Dive Coordinator and Rescue Diver with Parsippany Rescue and Recovery, past President of the Kiwanis Club of Greater Parsippany and also served on their Board of Directors. He has also been an active participant since 2007 with the Police Unity Tour, which is a bicycle ride from Northern New Jersey to Washington, D.C. to honor and raise money for fallen police officers.
Throughout his 38 years of service he has earned numerous awards which include a Meritorious Service Medal when he prevented a suspect from stabbing a fellow officer, a Unit Commendation, 3 Command Citations, and an Exceptional Duty Award. He has also received multiple awards for his work with the community and as a police officer such as being named the Kiwanis Club Kiwanian of the Year, Rotary Club Outstanding Officer of the Year, and he received the Lakeland Hills YMCA Community Service Award.
Chief Paul Philipps received an escort from Police Headquarters to his home in the Troy Hills section of Parsippany.
Captain Andrew Miller will be promoted to Chief of the Parsippany-Troy Hills Police Department, effective March 1.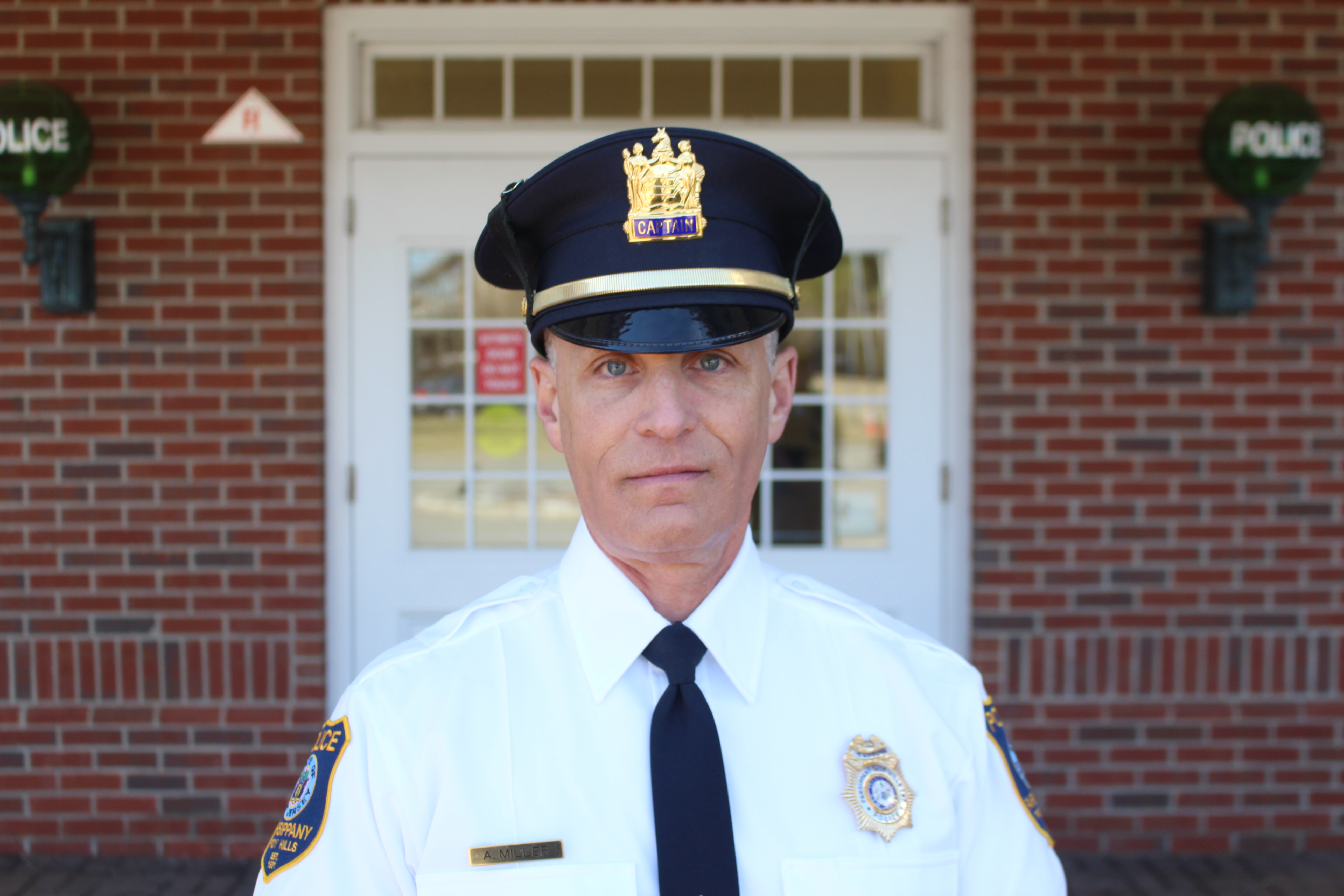 "Over the past two months, it has been a true honor to get to know the men and women of Parsippany's police force, including our senior leadership," Soriano said.  "After an extensive decision-making process and careful consideration of every eligible candidate, as well as the recent tragedy in Florida, I came to the conclusion that Captain Miller is my choice to the lead the department, particularly during these troubled times."
Miller has served with the Parsippany Police Department for twenty-six years, most recently serving as commander of the Investigative Division.  In addition to eight years of honorable service in the New Jersey Army National Guard, he holds a Master's Degree in Administrative Science from Fairleigh Dickinson University.  He is also the recipient of eleven awards and commendations from the Parsippany Police Department, including the Exceptional Duty Medal and Life Saving Award.
Comments
Comments